This is a common household gecko that lives in virtually every single house here in Malaysia.
We often call it a lizard but you may probably relate the word to a huge monitor lizard or something similar.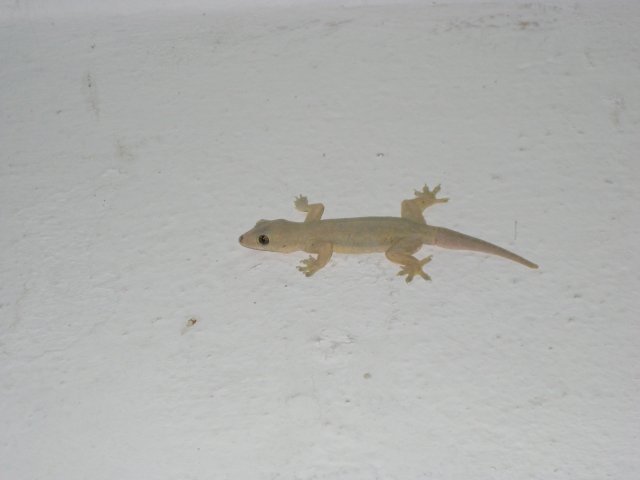 I even shudder looking at this picture.
Few days ago, my daughter screamed from the kitchen.
Apparently, Eva had found a lizard and had given chase.
Actually, no.
She had caught the lizard in her mouth! And probably out of fright, dropped it, and then stepped on it's tail, where it proceeded to squeal, sending Rosie off screaming (she's terrified of lizards) because Eva had just cut off half of it's tail!
(P.S. Lizard tails grow back after they're broken so it isn't the end of the world).
Since then, whenever Eva sees a lizard, she will chase it and even attempt to run under a car (don't worry, the car has its engine off!!!) for it!
We will be away for a few days, so we apologise in advance for not being able to visit your blogs!